Cryogenic High Voltage Lab of KIT-ITEP
The Cryogenic High Voltage Lab was established for supporting high voltage activities of superconducting fusion magnets. Since the 1990s high voltage tasks for cryogenic power engineering were started.
Collaboration with external partners or testing for industry is possible on request.
sprungmarken_marker_673
Main equipment:
Main equipment:
Equipment for high voltage testing with direct, alternating and impulse waveform is available in the Cryogenic High Voltage Lab of KIT-ITEP. Voltage, current, partial discharge, and Schering-bridge measurement can be performed. Several cryostats for liquid helium and liquid nitrogen with diameters up to 650 mm and for different pressures are available. Liquid helium and liquid nitrogen supply is permanently accessible.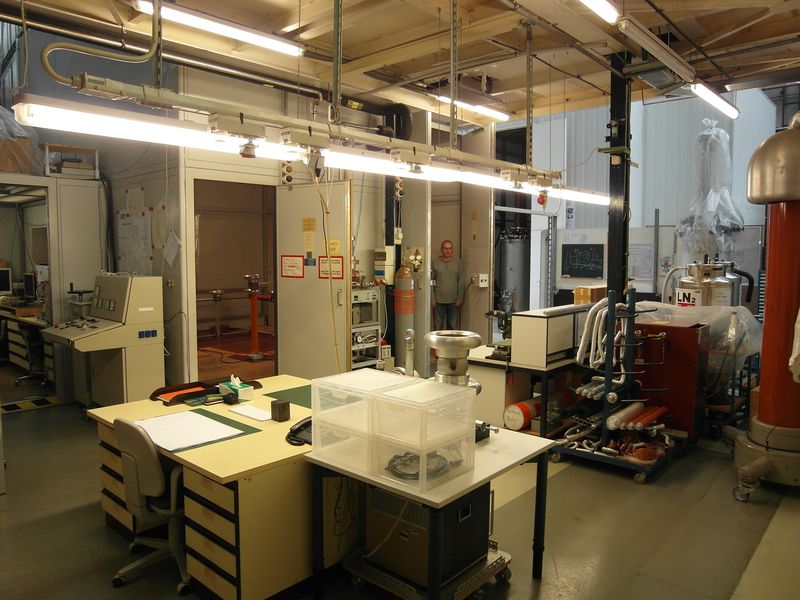 2 experimental cabins (one full screened)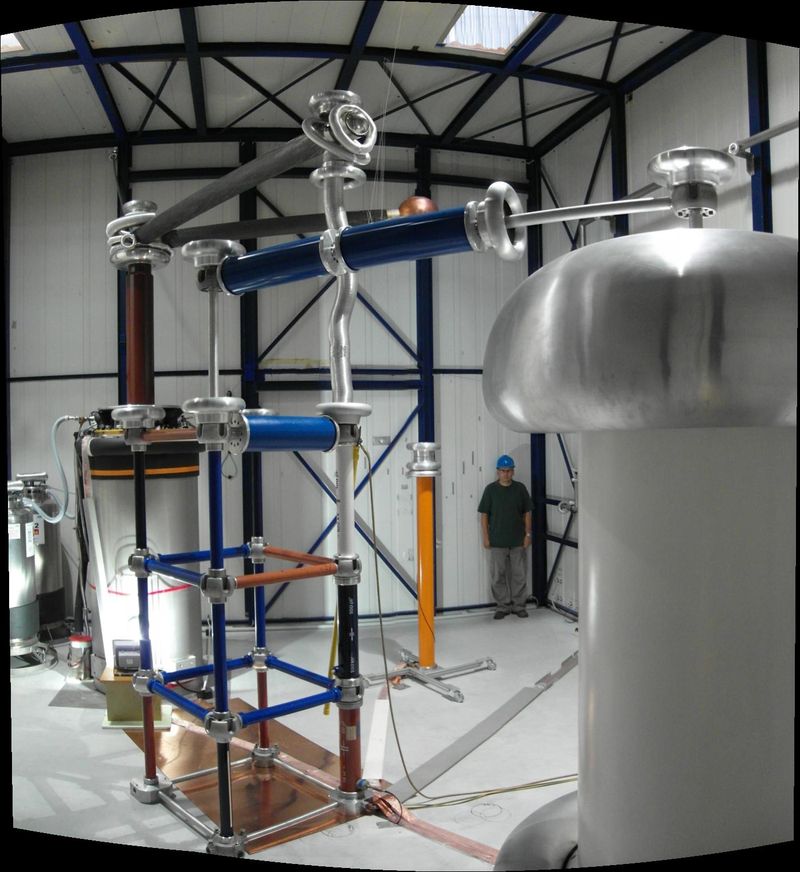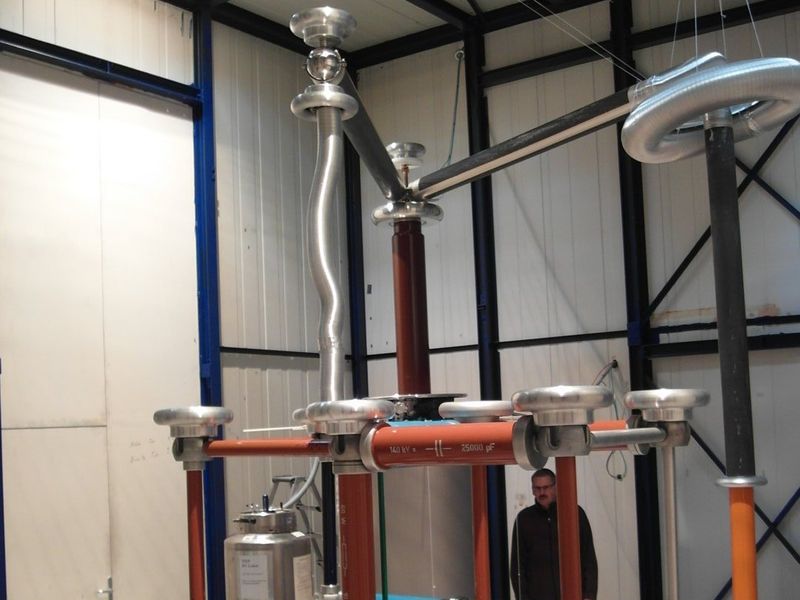 Standard lightning impulse: 360 kV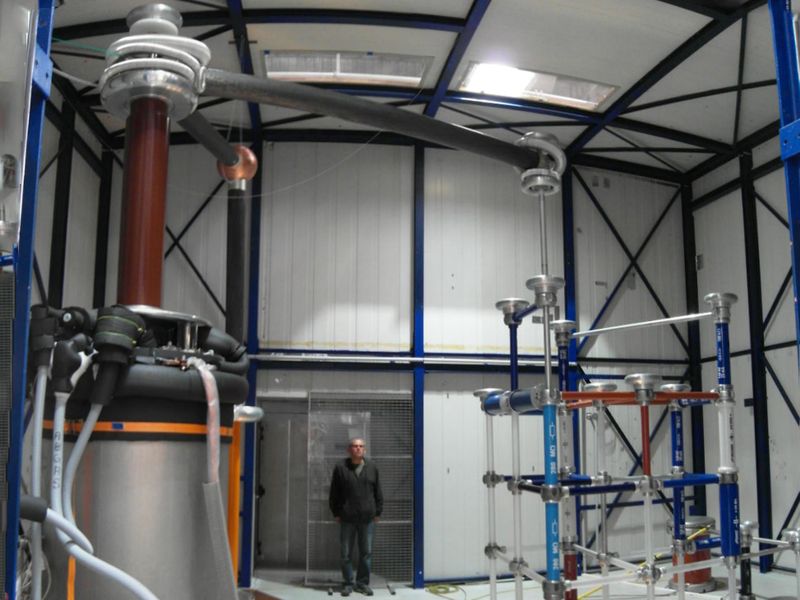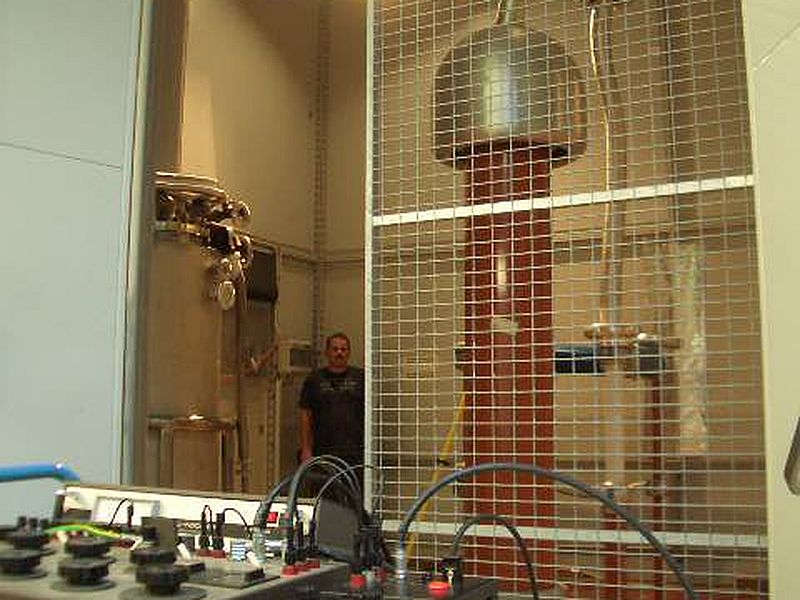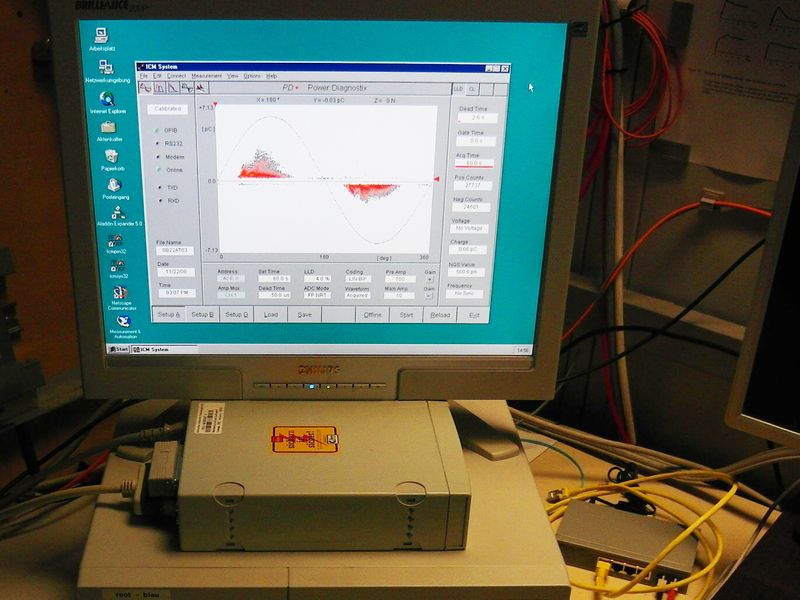 Partial discharge measurement